Christmas Fruitcake Recipes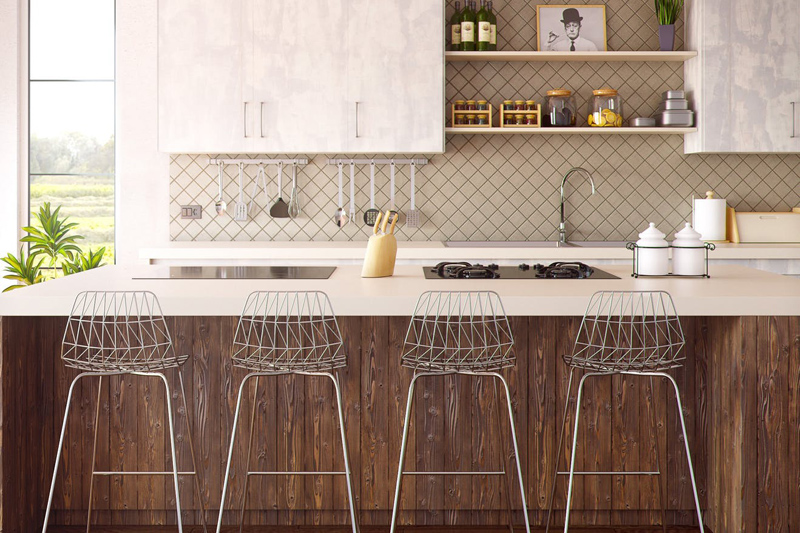 Fruitcake at Christmas time is an old holiday tradition. It's one of those foods that you either love or hate. Those who hate fruitcake can't imagine why anyone would want to eat it. Fruitcake jokes are another holiday tradition. Fruitcake bashers often refer to them as bricks or door stops.

But...People really do eat fruitcake! Some people REALLY love it.They crave fruitcake. The Society for the Protection & Preservation of Fruitcake wants to defend this cake's reputation and make sure it's part of every Christmas season for generations of future fruit cake lovers. It's their passion and the highlight of the Christmas season.
Whether eaten or used as doorstops, fruitcake is a big holiday business. Just one popular fruitcake company alone sells about one and a half million of them each year! Another well-known specialty food catalog, sells about 100,000 fruitcakes per year. At a monestary in the Ozark Mountains, income from the sale of fruitcakes made by the monks is their only source of income. With sales of almost 30,000, they sell-out every year! There are many websites selling fruitcakes.
With a small, 6" round, fruitcake starting at about for $25 + shipping, it's possible to bake a homemade fruitcake for a fraction of the cost of buying one. Below are two fruitcake recipes that I use. The first makes one large fruitcake or 2 to 3 smaller fruitcakes in loaf pans. (8" x 4 1/2" x 2 1/2").
Dark Christmas Fruitcake
4 cups raisins
1 cup candied cherries - halved
1 cup candied pineapple
1 cup diced candied mixed fruit
1 cup pecan halves
1 cup thinly sliced almonds
2 cups flour
1/2 tsp. baking soda
1 cup brown sugar
6 eggs - separated
1 cup vegetable shortening
1 1/2 tsp. cinnamon
1 tsp nutmeg
1 1/2 tsp. ground cloves
1/2 square unsweetened baking chocolate(melted)
1/4 cup lemon juice
1/4 cup orange juice

Preparation -
Thoroughly grease a 4" x 10" tube cake pan or 2 large loaf pans pans, or 3 medium size loaf pans. Line the bottom and sides with aluminum foil. Lightly spray the foil with nonstick cooking spray; set aside. In a large bowl, combine the fruit and nuts. Toss the mixture with 1 cup flour to coat. In a second bowl, sift the remaining flour with the baking soda and spices. In a very large bowl, at medium speed, beat the shortening and sugar together until light and fluffy. Add the egg yolks, one at a time, beating well afer each addition. Add the melted chocolate & mix well. At low speed, alternately beat in the flour/spice mixture and the fruit juices. In a separate bowl, with clean beaters, beat the egg whites until stiff. Fold the beaten egg whites into the batter. Add the fruit and nut mixture and stir in by hand until all the ingredients are well mixed. Turn the batter into the prepared pan (1 tube pan or 2 large loaf pans or 3 small loaf pans). Bake in a preheated oven at 300º - in a tube cake pan for 2 hours and 20 minutes; in 2 large loaf pans for 1 hr and 45 minutes; in 3 small loaf pans for 1-1/2 hours. Cool completely in the pan, on a wire racke. Remove the cooled cake from the pan and wrap it well.




Printer friendly recipe
To decorate, brush the top of a cooled fruitcake with hot corn syrup and decorate with snipped red and green candied cherries. When set, brush with second glaze. Allow the glaze to dry before wrapping.
Fruitcake is traditionally aged for a few weeks. Though this fruitcake recipe makes a cake that's moist, delicious and ready to eat the next day, and aging is not required, aging will furthur enhance the taste.
To age a fruitcake -

Dip a cheesecloth in rum, brandy or wine, then wrap it around the fruitcake.
Place the wrapped cake in an airtight container or wrap it securely in plastic wrap + foil.
Every few days, lightly dampen it with more rum, brandy or wine and, again, wrap it tightly.
A few more fruitcake tips -
Always cool a fruitcake in the pan and remove when cool.
To store - Wrap fruitcake in plastic wrap + aluminum foil or place it in an airtight container and store it in the refrigerator for added moistness.
Slice a fruitcake with a thin sharp knife, dipped in hot water.
When serving a tray of cookies, add small slices of fruitcake, wrapped in red or green plastic wrap.
The second recipe is for mini-fruitcakes. If you're running out of time for baking but you still want really good homemade fruitcake, these are a great last minute time saver!
Mini-Fruitcakes
2 Eggs - lightly beaten
1 can sweetened condensed milk
1 jar Nonesuch® mince meat - 28oz.
2 cups mixed candied fruit
1 cup chopped nuts
2 cups corn flake crumbs
2 1/2 cups flour
1 tsp. baking soda
36 candied cherries
Preparation -
Combine all ingredients except cherries. Place paper liners in 3 cup cake pans (36 cupcakes). Spoon batter into each.
Bake at 300º for 45 to 50 minutes. Immediately after removing from the oven, place a candied red cherry and 2 snips of a green candied cherry on top of each one.
Printer friendly recipe
Betty Crocker Christmas Cookbook
Betty Crocker's spectacular all-in-one Christmas cooking, decorating and entertaining book helps you get in the spirit! It features recipes for every imaginable Christmas dish... cakes, candies, breads, meats, and more. It also includes innovative ideas for gifts from the kitchen, gift wrapping and decking the halls.
You Should Also Read:
The Home Cooking Recipe Index and Site Map
The Home Cooking Cookbook Corner
Tis' the Season for Christmas Cookies

Related Articles
Editor's Picks Articles
Top Ten Articles
Previous Features
Site Map





Content copyright © 2022 by Sandy Moyer. All rights reserved.
This content was written by Sandy Moyer. If you wish to use this content in any manner, you need written permission. Contact Allyson Elizabeth D´Angelo for details.